Sewing is an amazing leisure activity and is a great way to be creative while learning and using a valuable skill to create a home project or to mend your clothes. Something is calming about the rhythmic movement of a needle and thread that can help reduce stress. When finished with a project, you get to enjoy the fruits of your labour, and it is a great way to meet other like-minded people and make new friends. 
How to Start Sewing As A Hobby
If you're interested in sewing as a hobby, you will need a sewing machine for most projects. Although many different types and brands of sewing machines are available at varying price ranges, some research is required to find the right one. 
You may choose to check out preowned machines for sale or go to a big box store and begin with a cost-effective basic machine until you decide if this leisure pursuit is for you. Perhaps you know someone who will lend you a machine while you explore sewing as a hobby. 
You will also need basic sewing supplies like fabric, thread, scissors, and a tape measure, and it is also helpful to access sewing tutorials or lessons so you can learn the basics and start sewing confidently.
Choosing The Right Sewing Machine-Basics
There are many different types of sewing machines available on the market. Some popular styles include mechanical, electronic, and computerized sewing machines.
Mechanical sewing machines are the most basic type of machine. They are easy to use and very affordable. Electronic sewing machines are more advanced than mechanical machines as they have more features, and you can complete more complex projects. Computerized sewing machines are the most advanced type of machine. They have various features and are easily adaptable for many projects.
Some popular brands include Singer, Brother, Janome, and Kenmore. Do some research to compare features and prices so you can find the best sewing machine for you. In general:
Singer sewing machines are known for their durability and versatility.
Brother sewing machines offer a variety of features and are often very affordable.
Janome sewing machines are known for their high quality and stitch accuracy.
Kenmore sewing machines are known for their ease of use and wide range of features.
Of course, you will find many models without a famous name that will also do the job well.
When choosing a sewing machine, there are a few features to keep in mind:
Think about the types of projects you want to sew as this will help you decide which features are most important to you. If you wish to complete basic sewing like making pillows or patching a pair of pants, you will not need a machine with all the bells and whistles.
Consider your budget. Many affordable options are available, but some machines have more features than others, and the more features, the higher the expense.
Read online reviews, go into a fabric store or sewing machine store, and talk to others to get an idea of which machines are good quality and which ones to avoid.
When possible, try out a few machines in person before making your final decision. Of course, if you are buying a basic machine at your local box store, you will not be able to try the machine out in the store, but rather try it out at home, then return it if it is not what you expected.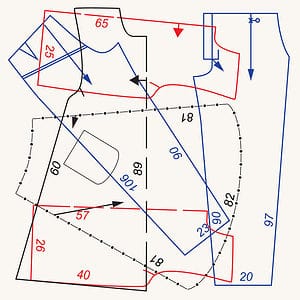 Sewing Projects For Beginners
If you're new to sewing, there are plenty of easy projects to begin. For instance, you can make simple items like pillowcases, tote bags, or scarves. Or, you can try sewing some clothes for a doll collection. I began my sewing hobby adventure by making pillows, then created basic kitchen window drapes, and I was pleased with both projects. Once you've mastered some basic sewing skills, you can move on to more challenging projects like quilts, dresses, or pants and let your creativity flow creating patterns.
Choosing a sewing project can be daunting if you're new to sewing. One way to narrow down your sewing project options is to decide what type of sewing you want to do. For example, are you interested in sewing clothes, quilts, or home decor items? Once you've decided on a general category, you can start looking at specific projects.
If you're looking for a sewing project that's a little more challenging, try sewing a dress. You can find dress sewing patterns at most fabric stores. Sewing a dress is a great way to learn new sewing techniques and make something special that you'll love wearing.
Here are five places to research and look for a project to sew and patterns for beginners:
1. Fabric stores – Many fabric stores sell sewing patterns along with the fabric. There are plenty of ideas to choose from, and this is a great place to start if you need help picking out a pattern.
2. Online – A few companies specialize in sewing patterns and usually have a good selection of ideas and designs for beginners.
3. Craft stores – Some craft stores sell sewing patterns, so this is a good option if looking for something specific, like a costume pattern.
4. Free online sewing patterns – Many websites offer free sewing patterns. A quick search on Google will give you plenty of options.
5. Your local library – A great free option if you want to try a variety of patterns is the local library, which has sewing books containing patterns.
Once your sewing project is chosen, gather all the supplies you'll need before starting. This way, you can be sure you have everything you need, and you will not need to stop mid-project or get frustrated partway through your project.
Learning How To Sew
Learning can seem daunting if you've never sewed before, but don't worry, as sewing is not as difficult as it may seem. 
One of the best ways to learn how to sew is to take a sewing class. In these classes, you'll learn the basics of sewing, such as how to thread a needle and operate a sewing machine. You'll also have the chance to practice sewing on different fabric types.
You can find sewing classes at community centers and craft stores. Also, check with the vendor where you purchased the sewing machine for courses or training on the sewing machine you bought. They often offer beginners courses to teach you the basics of the sewing machine and what it can do for you. If you cannot find a sewing class in your area, plenty of sewing courses and tutorials are available online.
Final Thoughts
Sewing as a leisure activity can be very rewarding. From the creative process of design, the calculations in materials required, to the creation of the project, your sense of accomplishment and satisfaction will echo within you.